WBS Template
Look no further! MindView is a WBS software application based on mind mapping. MindView lets you create your own WBS with ease, no whiteboard exercises or sticky notes needed, with MindView your WBS structure can be transferred directly to MS Project or MindView's built in Gantt chart. MindView also comes with WBS templates.
Free WBS templates in the MindView Trial. Download now.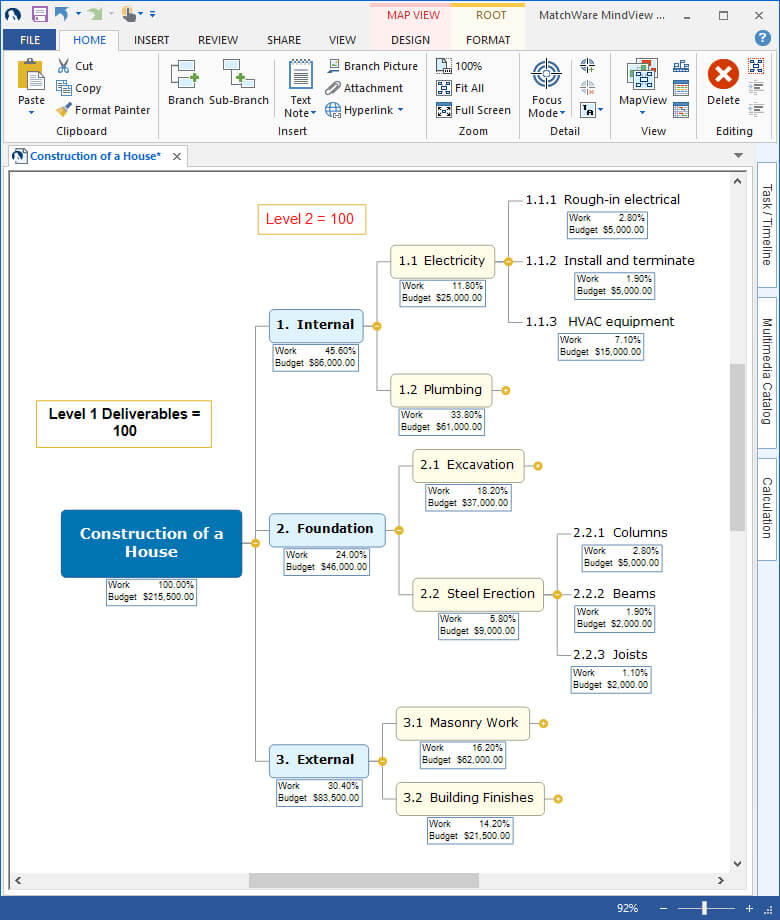 Create your own WBS templates
MindView lets you create WBS templates and save them as your own. Such WBS examples can then be shared with colleagues to align work and procedures. You can even create different folders to organize your WBS templates.
A WBS is a diagram illustrating the key project deliverable and organizes the team's work into manageable sections. WBS is a deliverable oriented hierarchical decomposition of the work to be executed by the team. Learn more about Work breakdown structure here.